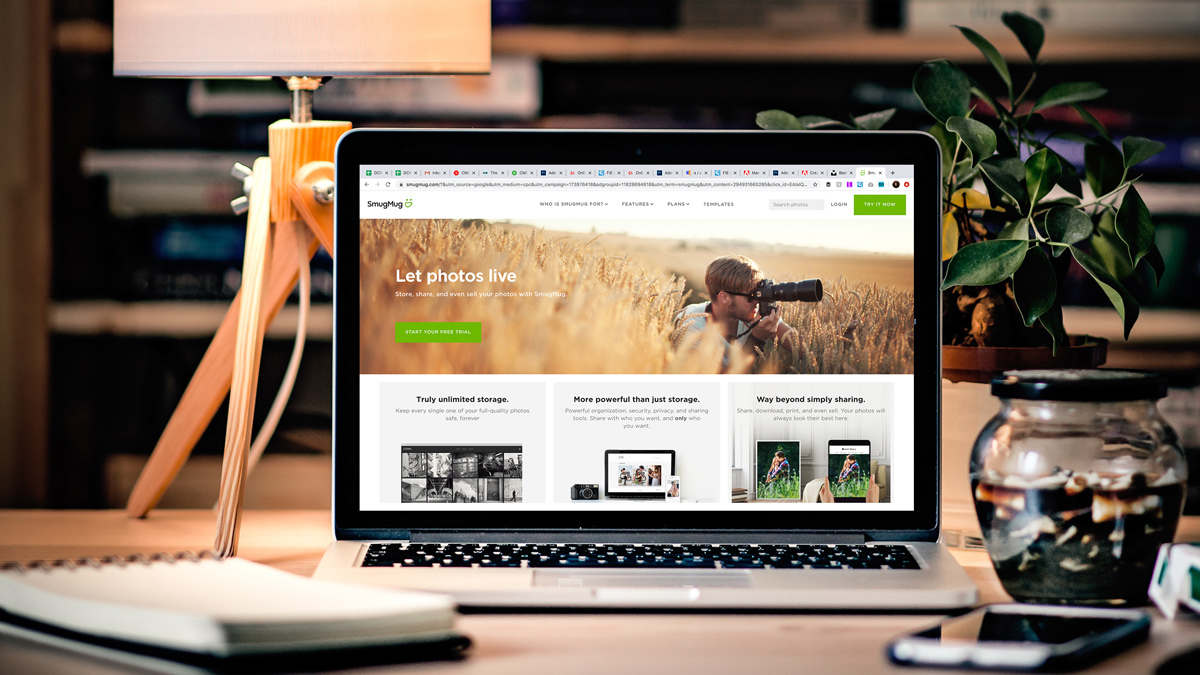 A well-designed website is a virtual gallery, allowing photographers to display their portfolios, share their creative vision, and connect with potential clients.
However, creating an appealing and functional website requires the right tools. This is where a Website Builder tailored for photographers comes into play.
By choosing the best Domain and Hosting package from the right provider, photographers can build websites, exhibit their work in the best light, and elevate their online presence, opening doors to new opportunities and artistic recognition.
What Are Website Builders?
A Website Builder is a tool that enables people or companies to create and customise websites without writing code. These platforms typically offer easy-to-use drag-and-drop interfaces, pre-designed templates, and various customisation options. This simplifies the website creation process for users allowing them to quickly and easily build their websites.
Key Features of a Website Builder for Photographers?
| | |
| --- | --- |
| Feature | Description |
| Templates and Themes | It offers a variety of photography-focused templates and themes that are visually appealing and highlight the photographer's portfolio. |
| Responsive Design | Ensure the Website Builder creates fully responsive and optimised websites for devices, including desktops, tablets, and smartphones. |
| Image Gallery Options | The website builder should allow you to create stunning image galleries with different display styles, such as masonry grids, slideshows, lightboxes, etc. |
| Customisation Options | The Website Builder should provide enough flexibility to customise the website to match your branding and personal style. You should be able to adjust colours, fonts, layouts, and more. |
| Ease of Use | User-friendly drag-and-drop interfaces can make it easier for photographers to build and update websites without coding knowledge. |
| Image Quality and Performance | Check if the platform optimises images for web viewing to ensure fast loading times without sacrificing image quality. Slow-loading websites can turn visitors away. |
| SEO Tools | The Website Builder should offer built-in SEO features or integrations with SEO plugins to help improve the website's search engine ranking and visibility. |
| Social Media and Photography Platform Integration | Look for integration with social media platforms and photography-specific sites like Instagram, Flickr, or 500px. |
| Client Proofing and Sales Tools | Having client-proofing and sales tools can be a significant advantage for professional photographers. These tools enable clients to select and purchase their photos directly from the website. |
| Blog and Contact Form Support | A blog is useful for sharing updates, behind-the-scenes stories, and photography tips. Additionally, having a contact form allows potential clients to reach out easily. |
| eCommerce Functionality | If you plan to sell prints or other photography-related products, look for a Website Builder with built-in eCommerce functionality. |
| Customer Support | Reliable customer support is necessary if you encounter issues while building or maintaining your website. |
Conclusion
Investing in the best Website Builder for photographers is a critical decision that can significantly impact online success and professional growth. A Website Builder can help the photographer elevate their online presence, leave a lasting impression on visitors, and establish a strong foothold in the ever-evolving digital landscape.
Budding photographers can also check out free Website Builders for photographers and create an online portfolio.